How to use Eye3D PCI with ELSA Revelator drivers
(for ELSA and NVidia powered boards only)
- Use Eye3D-Activator to set glasses into page-flipping mode.
- Start game.
-Hit the Revelator stereo on/off hotkey until you catch the right stereo orientation,
i.e. left eye sees left image, right eye sees right image.
Avoid a situation where the stereo orientation is reversed.
How to use Eye3D PCI with ASUS drivers
(for ASUS boards only)
- Use Eye3D-Activator to set glasses into page-flipping mode.
- Call up the OSD (CTRL-ALT-O)
- Press Page Up/Down until you see the VR histogram
- Adjust the 'direction' option to avoid reversed stereo
The i-Art PX-2000 controller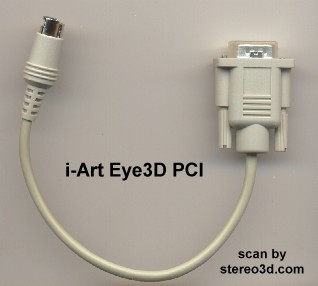 VGA-loop-through cable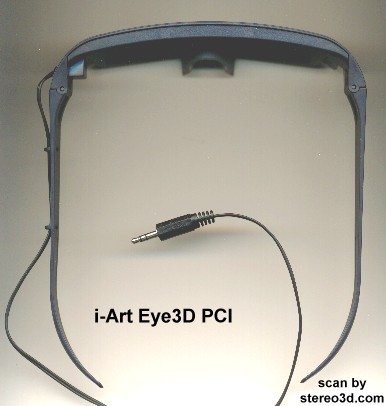 wired system with 3.5 mm stereo jack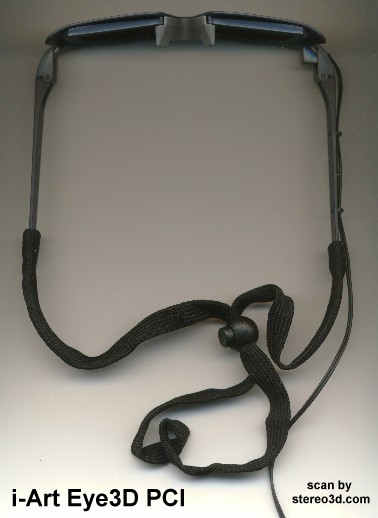 adjustable headband